Toward The Goal
October 1, 2021 | Michael Foster
I press on toward the goal to win the prize for which God has called me heavenward in Christ Jesus.
-Philippians 3:14
---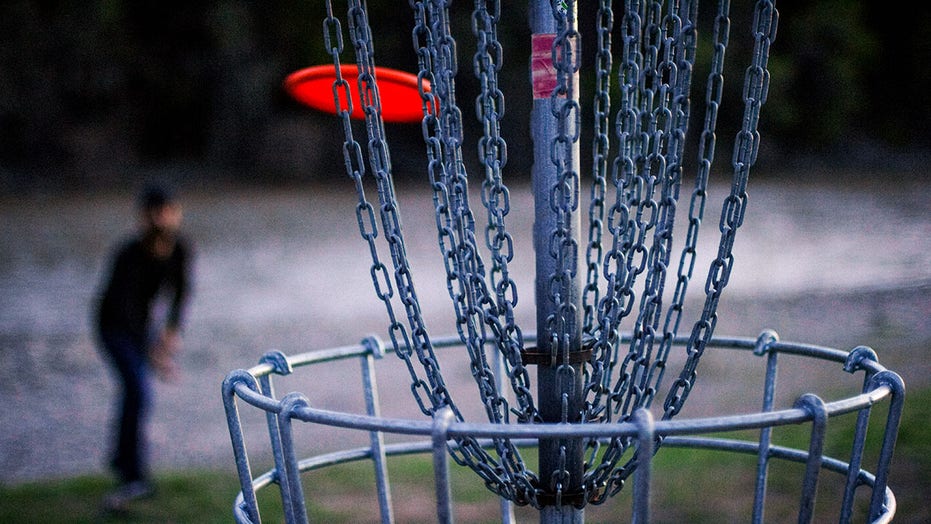 Although I love our new Assistant Principal, Mr. Terrance Lawrence, for many reasons, there is one unique thing about him that I especially admire: disc golf. Like me, Mr. Lawrence has learned to love this lesser known sport, and I'm looking forward to playing a round with him sometime!
I've been playing since I was five years old. Disc golf is like "white ball golf," but with frisbees – but the frisbees are built to fly a few hundred feet. Now, when you play a disc golf course for the first time, it can be challenging to figure out which target to aim for, since there are often multiple targets in view from the tee area. It is not uncommon for someone to aim for the wrong target. I've done this many times, always thinking I'm headed in the right direction, only to feel great disappointment and frustration when I arrive at the target and realize it's the wrong one!
And I wonder if life can be that way at times.
How many of us are aiming for the wrong target in life? We strive for money, material things, academic accolades, and earthly status or fame. All of these things can be good pursuits when used for God's kingdom, but it's easy to lose sight of the real target: knowing Jesus!
Paul's goal was knowing Jesus (Philippians 3:10). And Paul knew he needed to press on toward that goal with great focus (Philippians 3:14). And Jesus said if we seek Him first, He will take care of everything else we think we need (Matthew 6:33).
May we not lose sight of the highest goal, and may we continue to encourage our children to know and follow Jesus above all else!